Make Your Own Kindle Cover by David Katz April 30, 2009 Unlike the Kindle 1, the Kindle 2, reviewed here recently, does not come with its own cover. The cover was necessary for the Kindle 1, both to protect the screen and to prevent page turn buttons from being inadvertently activated as the e-book reader was being carried or used. Amazon apparently believes that the need for the same kind of protection is unnecessary with the newer device, with its more sensibly set-up navigation. Nevertheless, Amazon and a variety of aftermarket suppliers have covers for sale at prices ranging from $29 to over $150, depending on the magnificence of the material from which they are made. This article will show you how to make a perfectly satisfactory Kindle cover for less than one dollar, and in about ten minutes.
For proof of concept, I used a manilla file folder, two rubberbands, and some stick-on velcro I happened to have lying around. It turns out that the creases provided by the file folder manufacturer are almost exactly the thickness of a Kindle 2. All that was required was careful measuring of the Kindle, transferring those measurements to the file folder, and careful cutting of the manilla folder to size.The folder was bent on a crease to form two pages, and the Kindle inserted. The Kindle was then attached with two rubber bands to the back page of the cut folder, small patched of hook velco were stuck on the front and back of the cover, and a strip of mat velco connecting the two hook velcro patches was then pressed in place to make a closure. The pictures below show the ingredients of this recipe and the finished proof-of-concept Kindle cover.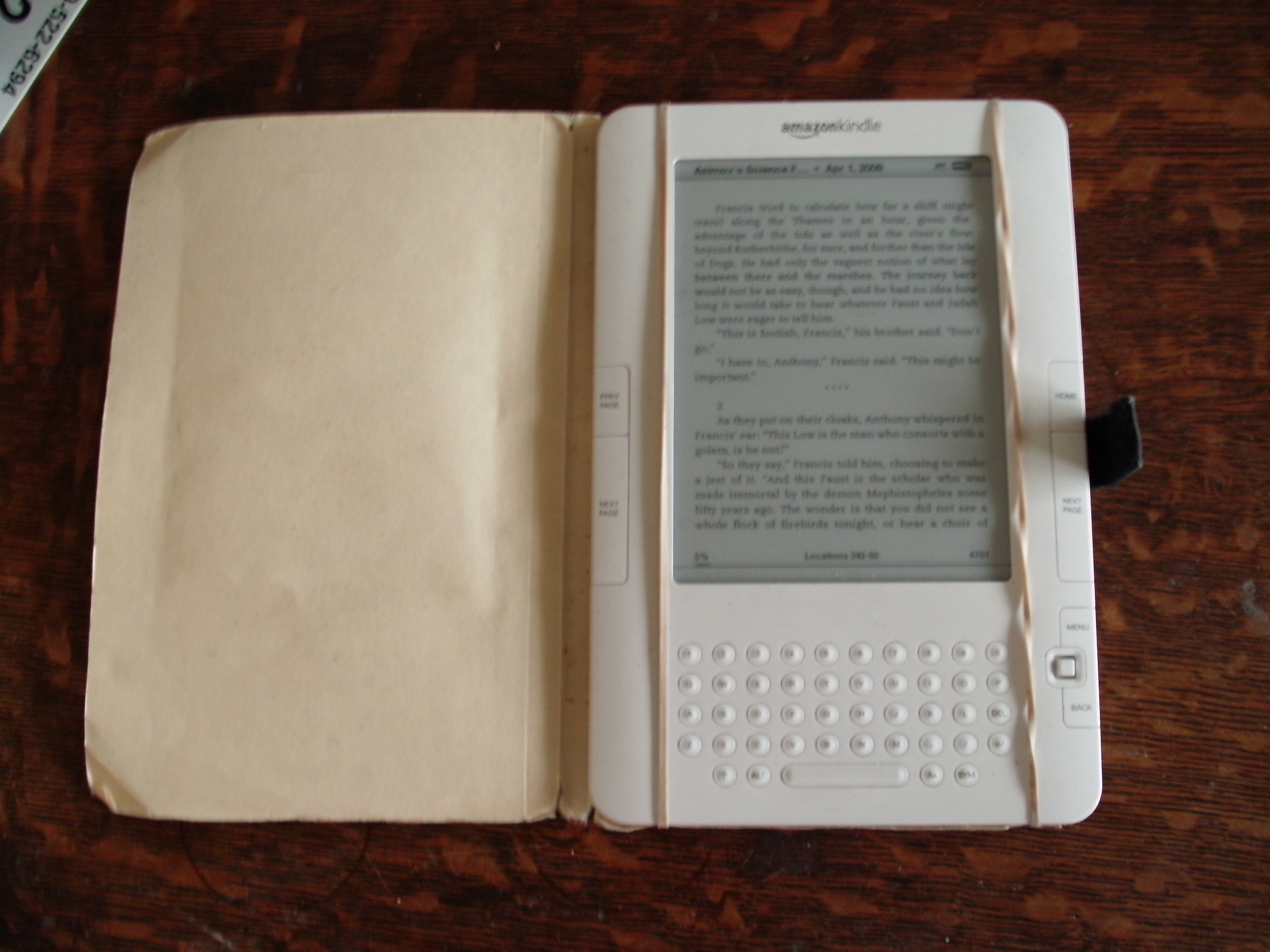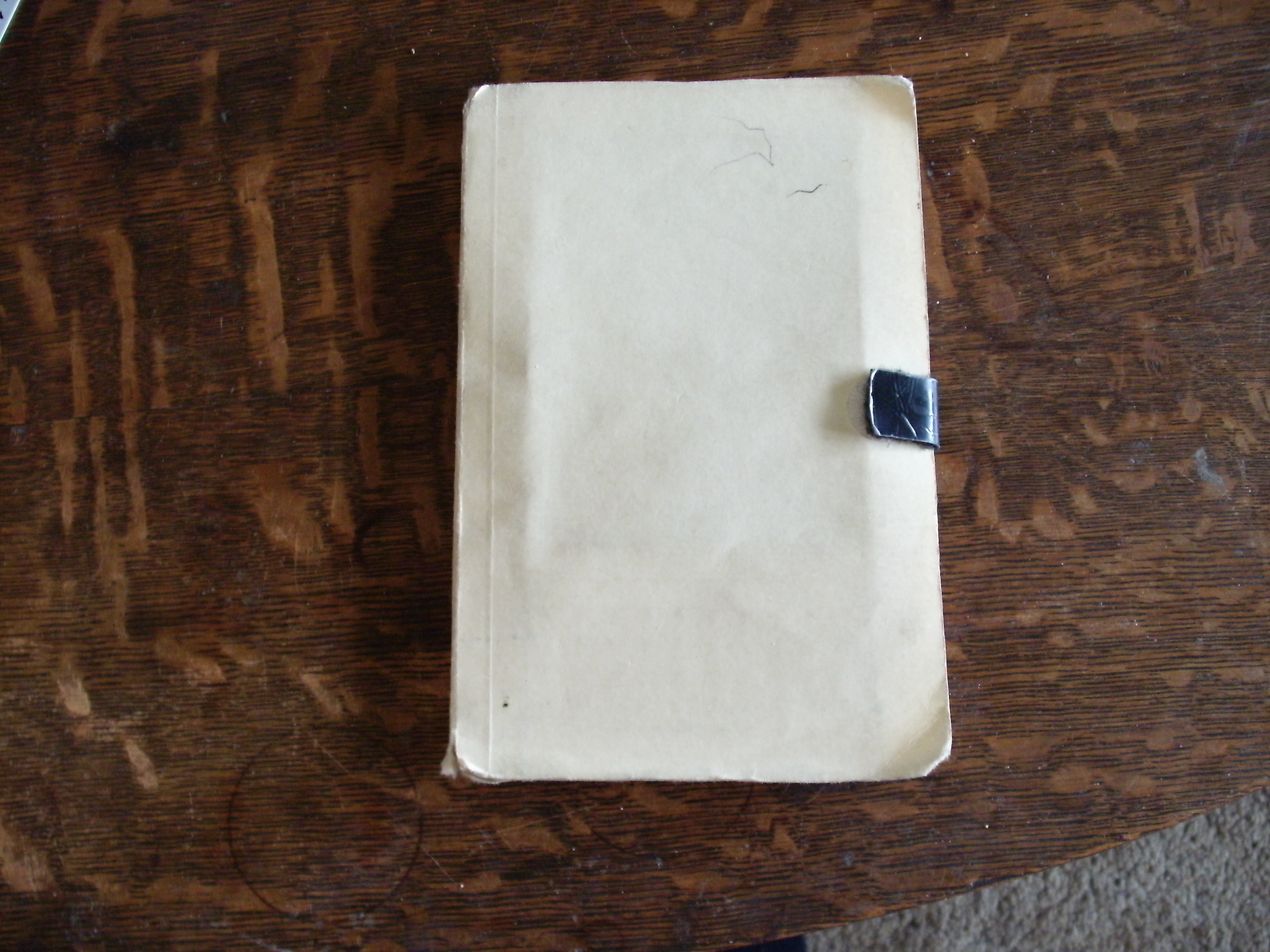 It turns out that the manilla cover, though highly satisfactory from both a protection and appearance standpoint, begins to show a great deal of wear after a couple of months. For a more permanent cover, the process was repeated, this time using a plastic file folder in a fetching shade of blue.instead of manilla paper. The plastic cover is sturdier, repels dirt, and is just as easy to make as the paper one. The cost of the manilla cover came to about ten cents; the cost of the plastic one jumps to almost forty cents. The pictures below show the final product. All that's missing is an Ex Libris sticker for the inside cover.